ADVANCED ALLERGY ASSOCIATES of NEW MEXICO
    SINCE 2016    
Important Information
While we remain open for patient care, your safety is our priority.  We are closely monitoring for updates from the New Mexico Department of Health and the Centers for Disease Control & Prevention daily for latest information.
Current CDC guidelines recommend wearing a cloth face mask or face covering when outdoors or when you are unable to avoid close contact when indoors.  When you enter the clinic please wear a face mask or face covering to your in-person appointment, and while receiving immunotherapy (allergy shots).
Before you enter the clinic, you will be screened for fever and other COVID-19 symptoms.
Only patients scheduled for an appointment will be permitted in the clinic.  Visitors and family will not be allowed to accompany patients into the clinic.  If you have a circumstance that requires the assistance of a family member, please discuss this with our staff so that your need may be accommodated.
Telemedicine visits are also available.
Thank you for your understanding.
Advanced Allergy Associates of New Mexico welcomes you to our practice.
Our goal is to partner with our patients to educate and provide the tools necessary for wellness, and to treat allergic conditions.
Now offering sub-lingual immunotherapy (SLIT)
Call today to schedule an appointment.
Save time, please download and fill out the New Patient Packet forms.
Ready for the day? Check out the current pollen count, click the image below to find out. This will direct you to an external site weather.com
"Quality care from dedicated and compasionate providers"
We are a group of providers dedicated to serving you and your family. We are an independently owned practice with all medical decisions made locally maximizing continuity of care with improved health outcomes.
Our friendly staff is committed and devoted to address your needs.
Steven Tolber, MD
Steven Tolber graduated from Emory University School of Medicine in Decatur, Georgia in 1970.  He was born in New York City and spent his childhood in Los Angeles and Atlanta. He returned to California where he completed an internship and residency in pediatric medicine at L.A. County USC Hospital. He proudly served for two years as a Pediatrician at Cannon Air Force Base in Clovis, New Mexico. From there he completed a fellowship at U.C.S.F in Allergy and Immunology under Dr. William Deamer, MD and Oscar Lee Frick, MD.
He opened a private practice in Albuquerque, New Mexico in1978 serving the allergy and immunology needs of the community until 2009 when he joined Breathe America. At Breathe America, he served as the Medical Director. In June 2016, he returned to private practice and Joined Advanced Allergy Associates of New Mexico where he works with many members of his original team. He is a voting delegate of the American Academy of Allergy, Asthma and Immunology (AAAAI), one of the parent organizations of the American Medical Association (AMA), and works tirelessly to help medical providers and patients receive the best medical care possible in this ever changing landscape. He enjoys skiing, playing bridge, and traveling with friends and family especially visiting his new grandson.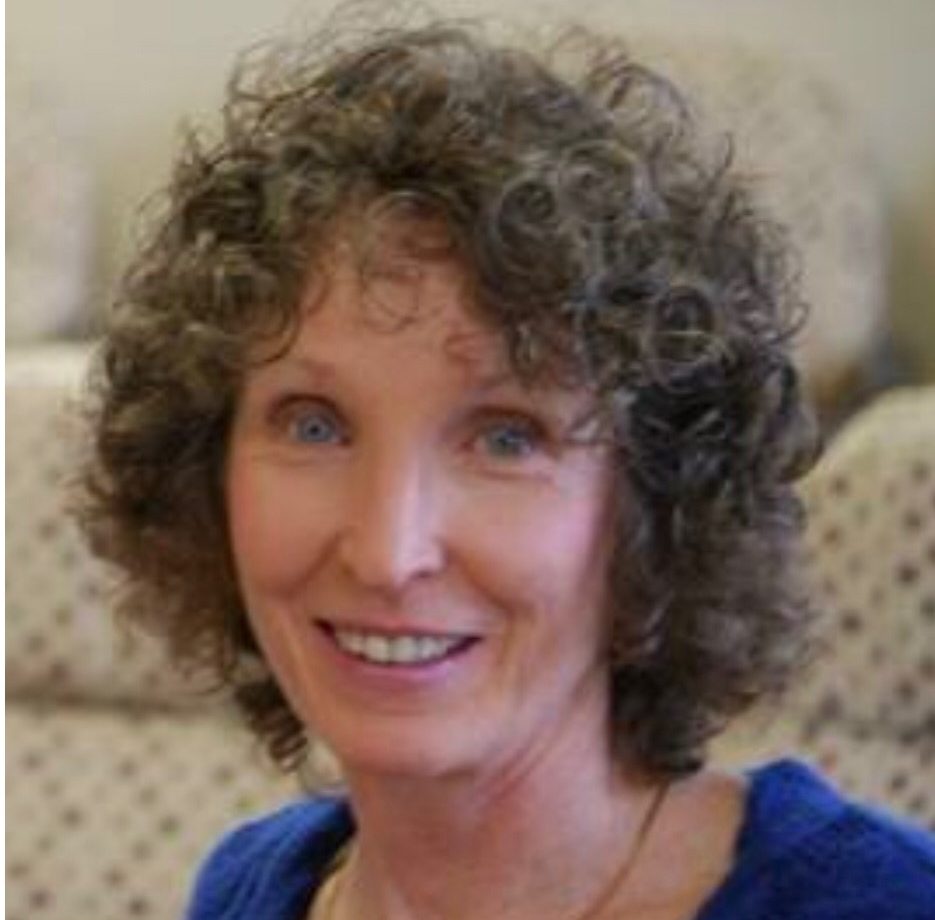 Pamela Daffern, MD
After medical school at The University of Texas Southwestern Medical school in Dallas, Dr. Daffern moved to Albuquerque for her Internal Medicine residency at the University of New Mexico Hospitals. She then pursued her fellowship in Allergy & Immunology at Scripps Green Hospital in La Jolla, California. At the end of her specialty training, she obtained an NIH grant to study eosinophils and their role in allergic airway disorders. She remained at the Scripps Research Institute for an additional 6 years before taking a faculty position in the Rheumatology, Allergy & Immunology Department at Virginia Commonwealth University Health Science Center. While at the medical school, she was involved in education of medical students, residents and fellows in addition to patient care and research.
Dr. Daffern eventually opened her own practice in the Richmond Virginia area where she practiced until 2013 and was first awarded the Best Doctors in America designation. She moved back to Albuquerque in 2013 to be closer to her aging parents in the Texas panhandle. She loved so many things about Albuquerque that she could not think of settling anywhere else!
Teresa Jenkins-McCord, CANP
Teresa is a native of Kentucky. She graduated in 1990 from Murray State University in Southwestern Kentucky, with a Bachelor of Science degree in Nursing.  She attended Emory University in Atlanta, Georgia where she completed a Master of Science degree in Nursing and Nurse Practitioner Certification Program in1995. Teresa and her husband moved to Albuquerque New Mexico at the end of 1995.  She worked as a Nurse Practitioner in the community until she joined Dr. Tolber in 1998. She has been practicing Allergy and Immunology since.
Teresa is passionate about delivering patient centered care providing individualized, comprehensive care that includes the family. She and her husband have 2 sons, age 11 and 13. Teresa and her family practice jiu-jitsu and enjoy spending time together participating in various sports.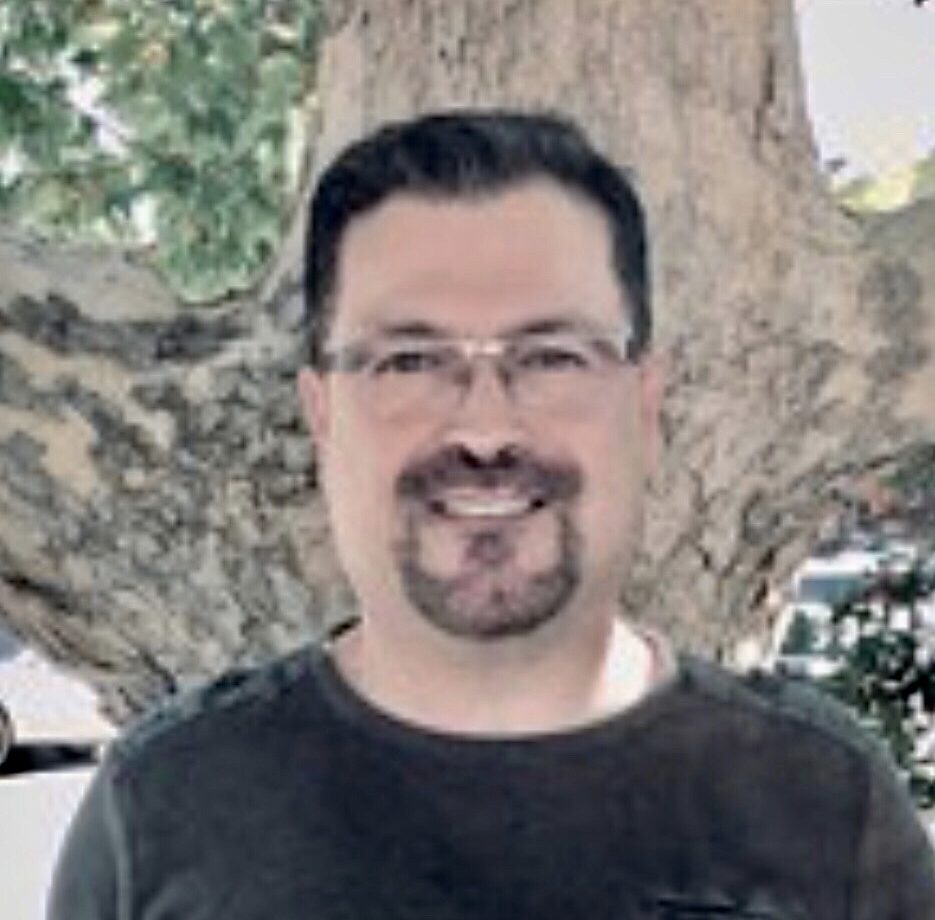 P. James Romero, CFNP
James is a certified Family Nurse Practitioner. He received his Bachelor of Science degree in Nursing from the University of New Mexico, and his Master of Science degree in Nursing and Family Nurse Practitioner Program from the University of St. Francis Albuquerque campus. He has 17 years of experience delivering care.
James practiced allergy and immunology with Dr. Tolber and Teresa Jenkins-McCord for several years prior to joining Advanced Allergy Associates of New Mexico. Throughout his career, he has served in a variety of clinical capacities including oncology, psychiatry, woman's health, primary care, addiction medicine and HIV care. He has also worked in Healthcare Quality and Policy at the University of New Mexico.
James has a special interest in healthcare access for vulnerable populations, community health issues, and healthcare policy. In his free time, he enjoys music, cooking, reading and enjoying time with his family.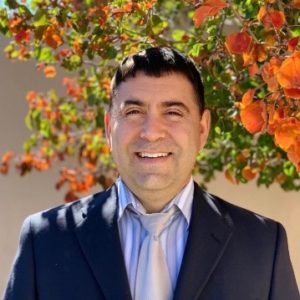 Paul Tapia, PA-C, MPAS
Paul was born and raised in Albuquerque, NM. After graduating from Sandia Prep High School, he received a Congressional appointment to attend the United States Air Force Academy and graduated in 2002 as a Second Lieutenant with a major in Biology. After serving in the United States Air Force as a Communications Officer, he separated from the Service in 2006 as a Captain and decided to pursue his dream of a career in medicine.
In 2010, he graduated with a Master's Degree from the University of Saint Francis Physician Assistant Program in Albuquerque. Since graduation, he has worked primarily in Allergy, Asthma, and Immunology alongside many highly-rated Allergists including Dr. Steven Tolber, Dr. Bruce Feldman, and Dr. Pamela Daffern in addition to Teresa Jenkins-McCord, CANP and P. James Romero, CFNP.  Mr. Tapia also has experience working in General Cardiology, as well as extensive experience in Urgent Care medicine. His diverse medical background provides him with a wealth of experience to bring to his allergy practice.
In his free time, he enjoys spending time with his wife and two rambunctious beagles. He enjoys being at the family ranch, running with his dogs, and cooking/grilling on the back patio.
OUR ADDRESS
Del Norte Office Park
5310 Homestead NE, Ste 201
Albuquerque, NM 87110
Phone: (505) 237-2574
Fax: (505) 237-3632
BUSINESS HOURS
Mon-Thur 8:00am - 12:00pm and 1:00pm - 5:00pm
Fri 8:00am - 12:00pm and 1:00pm to 3:00pm
SHOT CLINIC HOURS
Mon-Thur 8:00am - 11:30am and 1:00pm - 4:30pm
Fri 8:00am - 11:30am and 1:00pm to 2:30pm
Get in touch and we'll get back to you as soon as we can.  We look forward to hearing from you!
Please take a moment to read our Disclaimer